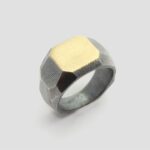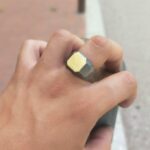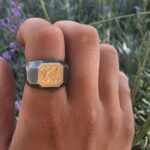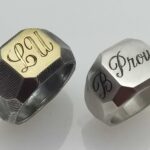 Signet ring
212€
---
---
---
Signet ring made out of silver & 18k yellow gold.
Handmade jewelry
925 sterling silver
18 karat yellow gold
Silver carries an oxidation treatment that with its use can vary its intensity
---
---
---
IT CAN BE CUSTOMIZED. Extra cost: approximately 10€ (depending on what you want to record). Contact us to tell us you want to record.
---
---
CERTIFIED JEWEL: WARRANTY AND QUALITY OF MATERIALS
All the materials that we have worked with this jewelry we have personally selected with our suppliers. This jewel is delivered with a quality certificate.
---
---
---
---
---
Shipment for this piece takes approximately 15 days. If you need it sooner, please contact us and we will do everything possible to accomodate.
---
---
---
---
---
---